A series of
TONE-SONIC
Series has been designed, manufactured, supplied by Toa-Tone Boring Co., Ltd. in Japan. The patented sonic technologies of Sonic Drill Corporation (SDC) in Canada are used for all
TONE-SONIC
models under the license agreement between SDC and us.
SD-100

TONE-SONIC Drill Head (33K Sonicor)
Rotation Speed
142 rpm (max.)
Rotation Torque
Forward 3.9 kNm
Reverse 4.9 kNm
Frequency
130 Hz (max.)
Vibration Force
147 kN (max.)
Drilling Angle
Vertical (90゜) to Horizontal (0゜)
Up to Upward 20 degrees from 0゜
Weight
830 kg (approx. incl. hydraulic oil)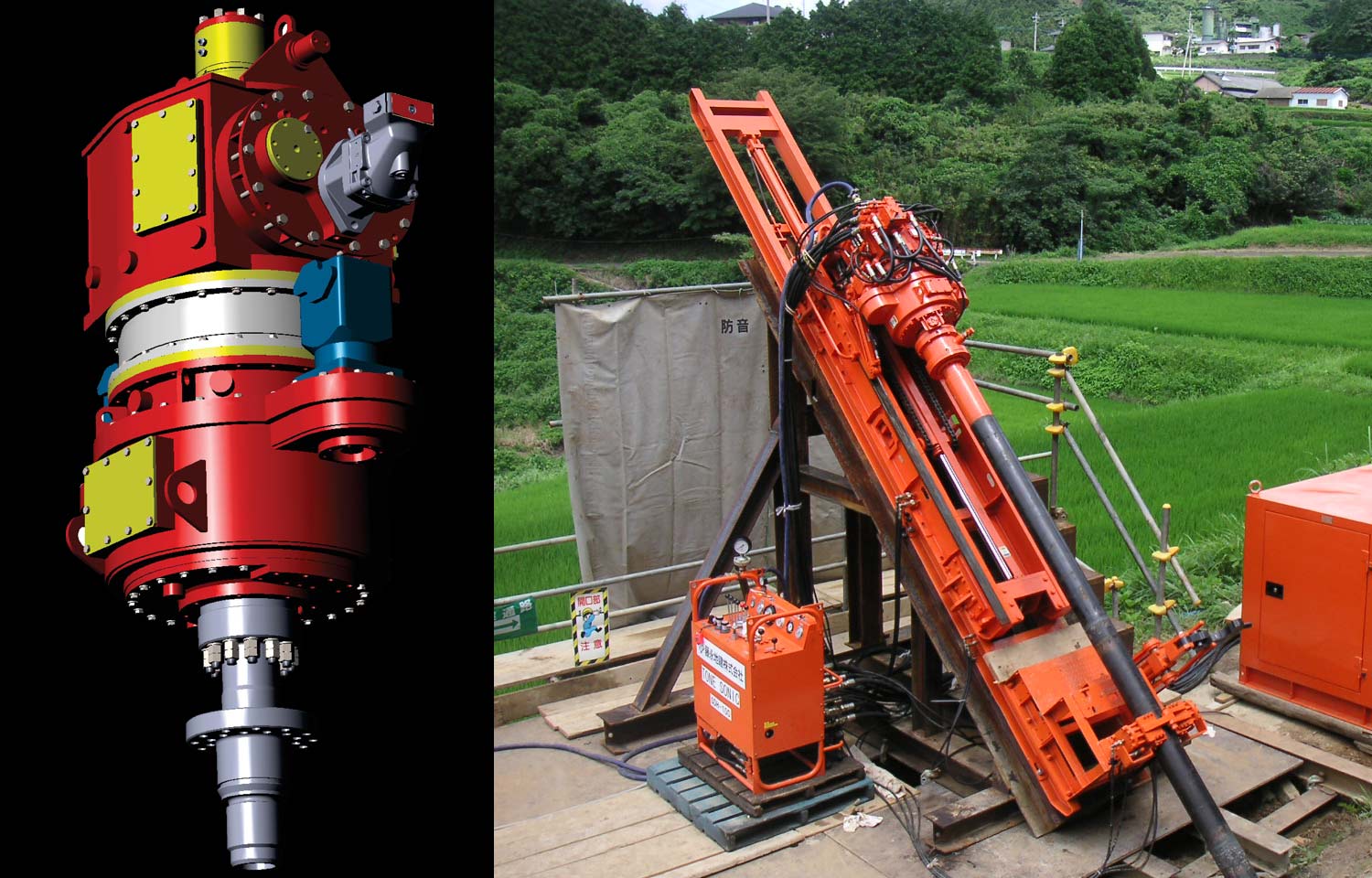 SD-100 Drill Head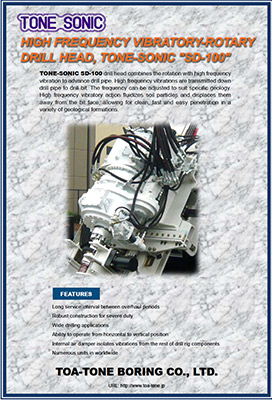 SD-100 sonic head is widely used in many sonic drilling applications such as Anchoring & Grouting holes, Micro Piles,Geothermal and Sampling thanks to the compact design, the light weight and the capability to drill up to upward 20 degrees.
Horizontal Sonic Drilling is now available by SD-100.
This drill head can be installed on a variety of drill rigs for more drilling applications.